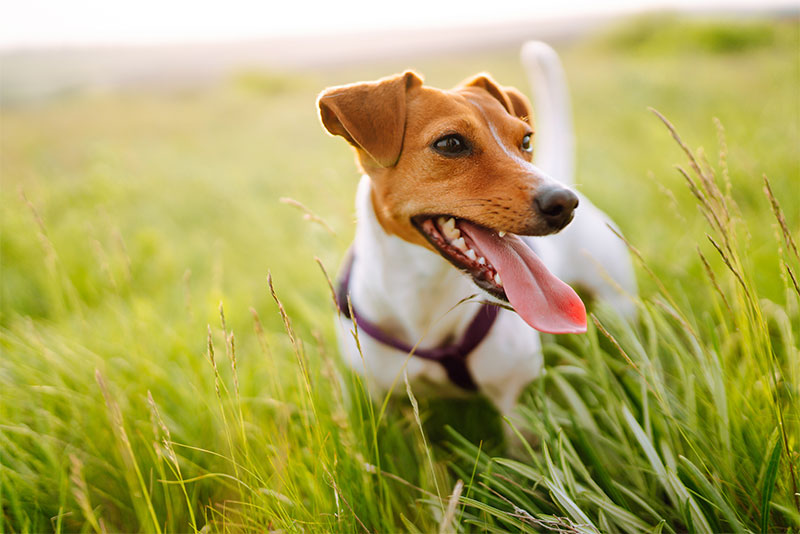 Preparing for Flea and Tick Season
With our warm climate, the flea and tick season lasts pretty much the entire year. While the parasites might be slightly less active during the very coldest weeks of our winter, our climate never gets cold enough for them to go completely dormant (steadily below freezing) or to kill them off (multiple days with sustained temperatures below 10°F).
For this reason, our veterinarians at Olive Branch Pet Hospital recommend year-round protection for cats and dogs living on the Gulf Coast. Preventing your pets from picking up fleas and ticks not only keeps them safe from the diseases these parasites can carry but your human family members, too.
5 Tips to Protect Your Pets From Fleas and Ticks
1. Choose a Preventative Product That Is Safe for All of Your Pets
Parasite preventatives have species-specific formulations, and treating a pet with a preventative for the wrong species can be very dangerous. Be sure to select a product that's appropriate for your pet's species, and if you have both dogs and cats in your household, talk with a veterinarian about the type of products that would be safest for all of your pets.
2. Use a Preventative Product for Your Pet's Size
Parasite preventatives also come in different dosages that are based on your pet's size. To ensure your pet is adequately protected, be sure to select a product that's properly dosed for their weight.
3. Understand How to Use Different Preventative Products
There are a variety of different parasite preventatives available. These include medicated collars, topicals, and pills. Choose one that makes sense for your family and that you will be more likely to remember to administer.
4. Set Reminders on Your Calendar
Some parasite preventatives provide protection for a month, others for several months. Take note of how long your pet is protected and set a reminder on your calendar so you'll remember when it's time to administer their next dose. If you forget, your pet could become vulnerable to fleas and ticks.
5. Keep Your Yard Clean and Avoid Brushy Areas
Fleas and ticks thrive in brushy, damp areas. Keep your yard clear of debris and don't let your pet play in brushy environments.
Personalized Parasite Prevention Recommendations for Your Pets in Pensacola
Our veterinarians at Olive Branch Pet Hospital will be happy to help you select the parasite preventatives that will work best for your pets and be safe for your entire household. To learn more about the importance of protecting your pets from fleas and ticks, we welcome you to schedule an appointment today.