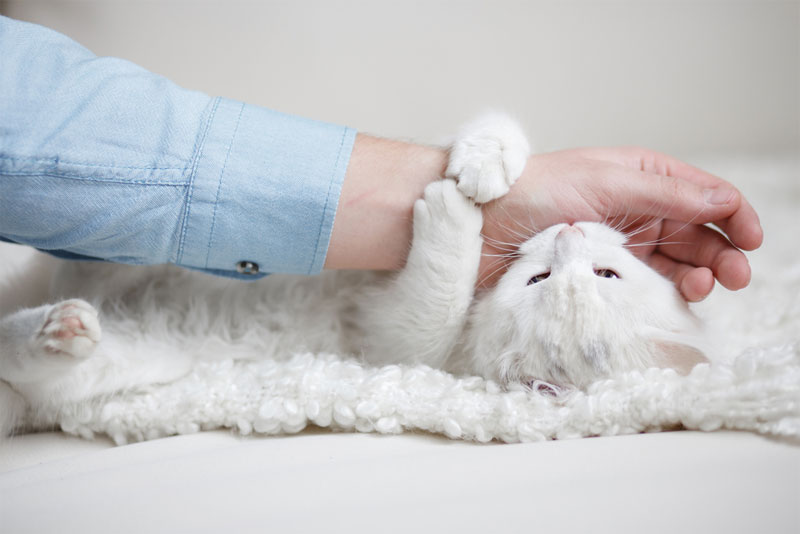 Everything You Should Know about Novel Coronavirus and Your Pets
With all the news and worry surrounding the novel Coronavirus (COVID-19) pandemic, many pet owners are left wondering whether their pets could be at risk during the pandemic.
Can Dogs and Cats Contract or Transmit COVID-19?
Although more research is needed, there's currently no evidence demonstrating that dogs or cats can transmit or contract the Novel Coronavirus.
Feline Coronavirus and Canine Coronavirus Are Not the Same as COVID-19
While there are certain types of Coronavirus that dogs, cats, and other animals can contract, these viruses are not the same as COVID-19 and are not transmissible to humans.
Pandemic Safety: Keep Your Pets and Family Healthy
Although there's no evidence that shows cats and dogs are at risk of contracting the novel Coronavirus, the AVMA still recommends that pet owners take increased precautions to keep their families healthy.
In addition to stocking up on your own essentials, you should have a supply of pet food and medications in the event you fall ill and need to self-quarantine along with your pets.
It's also a good idea to restrict your pet's contact with animals and people living in other households. Pets can neither transmit nor contract the virus, but the virus can survive on surfaces for long periods of time. If your pet comes into contact with sick humans or contaminated pets, you could contract the virus from stroking your pet's fur.
COVID-19 worries aside, you should always wash your hands before and after playing with your pet because there are plenty of other diseases that can be passed between humans and animals.
Maintain Your Pet's Health with Curbside Check-Ins and Drop-Off Appointments
As the nation and the
State of Florida
continue to monitor the situation, at Olive Branch Pet Hospital, we've adjusted our service protocols to help our clients and staff observe the
social distancing recommendations
put forth by the White House. To minimize person-to-person contact, while still promoting our patients' wellness, we're now offering curbside check-ins and drop-off appointments, and we've also increased our sanitation protocols.
For the safety of our hospital staff, we request that you reschedule non-essential pet appointments if you or other members of your family are currently sick. If you are sick and your pet needs immediate veterinary care, we ask that you make our office staff aware of the situation and find another person to bring your pet to his or her appointment.
To learn more about maintaining your pet's health during the pandemic, we welcome you to contact our office.