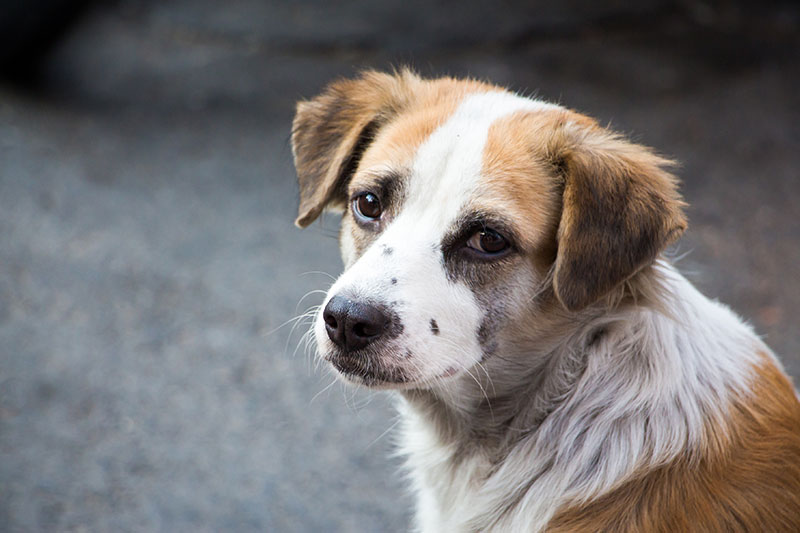 What To Do if You Find a Stray Animal?
If you love animals as much as we do, then your first instinct upon spotting a stray animal is probably to try to help. However, attempting to help a stray animal without a plan and without thinking first could get you or the animal hurt.
Consider the following advice, so you'll know exactly what to do the next time you spot a pet on the loose.
What to Do When You Find a Stray Animal
The best thing you can do when you see a stray animal is to contain it safely until you can either contact animal control or take it to an animal shelter or a veterinary clinic to have it scanned for a microchip and examined.
You should always approach a stray animal with caution. Walk slowly and speak to it gently to try to coax it into approaching you first.
Try to put a stray dog on a leash and contain a stray cat in a carrier or box with holes. If you can, contain the animal inside a fenced yard or your car (if you can leave it running with the air conditioning on).
If you can't safely restrain the animal, contact animal control for assistance. While you wait, carefully direct traffic to slow down in the area and keep a close eye on the location of the animal in case it gets frightened and runs away.
Once the animal is contained, check to see if it has a collar and tags and try to contact the owners. If there are no ID tags, you should first take the animal to a veterinary clinic or animal shelter to have it scanned for a microchip.
You can also try to locate the owners by posting pictures on lost pet boards and with the local animal shelters.
Before you decide to take the animal home, make sure you're prepared to care for a new pet.
Prevent Unwanted Litters – Spay and Neuter Surgery at Olive Branch Pet Hospital
Spaying and neutering our pets is the best way to prevent unwanted litters, stray pets, and overcrowded animal shelters. Plus, spaying and neutering help keep your dogs and cats happy and healthy, too!
To learn more about spaying or neutering your new pet or to schedule an appointment, we welcome you to contact Olive Branch Pet Hospital in Pensacola.