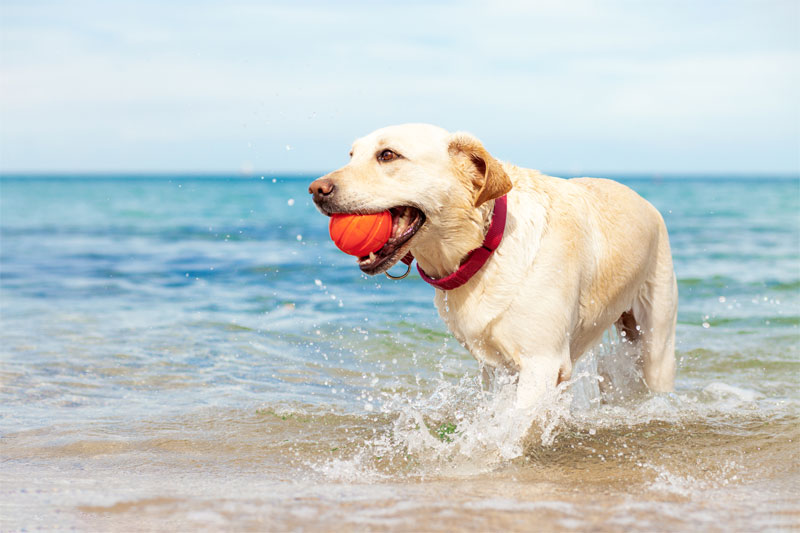 Fun and Easy Summer Treats for Your Dog
Summer is all about having fun in the sun. It's also important that dogs stay cool, too! Otherwise, they can be in danger of dehydration and heatstroke.
To keep your pet cool this summer, make sure they always have access to plenty of shade and cool drinking water. You can also make some fun, homemade treats that your pet will love while keeping them cool from the inside out.
Our Favorite 3 Easy Summer Dog Treat Recipes
A new take on traditional ice cubes, fill a tray or freezer mold with low sodium chicken or beef broth. Freeze and let your pet enjoy them alone or in their dish of water.
Slice one banana into small coins. Then, puree 1 1/2 cups of watermelon with 1 cup of pineapple. Add one banana coin to each square of an ice cube tray and cover with the fruit puree. Freeze and enjoy in moderation.
Blend 1 cup of washed berries with 1/4 cup of water. Fill the sections of an ice cube tray about 3/4 of the way full and add a small dollop of peanut butter to the squares. Freeze until solid and enjoy in moderation.
Avoid These Toxic Ingredients
Many foods that people enjoy are toxic to pets, including:
Although many frozen treat options call for plain yogurt, be wary of giving your dog much dairy as it can cause stomach upset, vomitting, and diarrhea.
Read the ingredients when choosing peanut butter products for your pet's treats, looking out for xylitol and toxic types of nuts.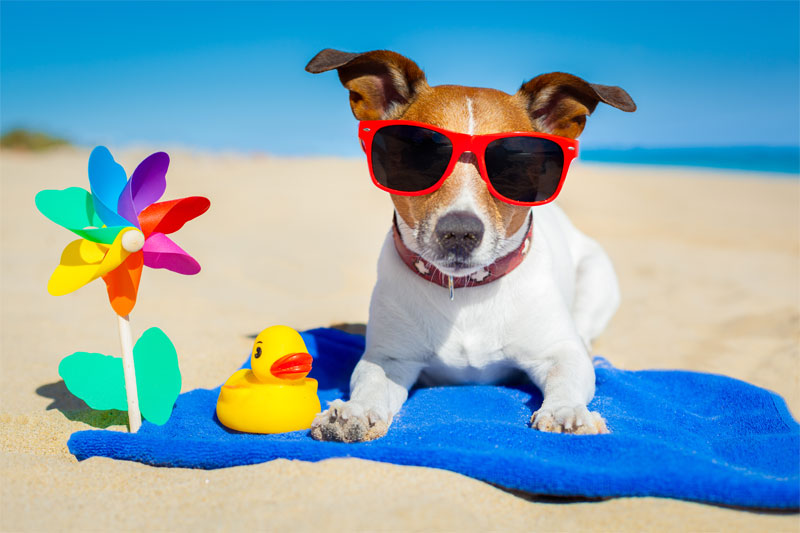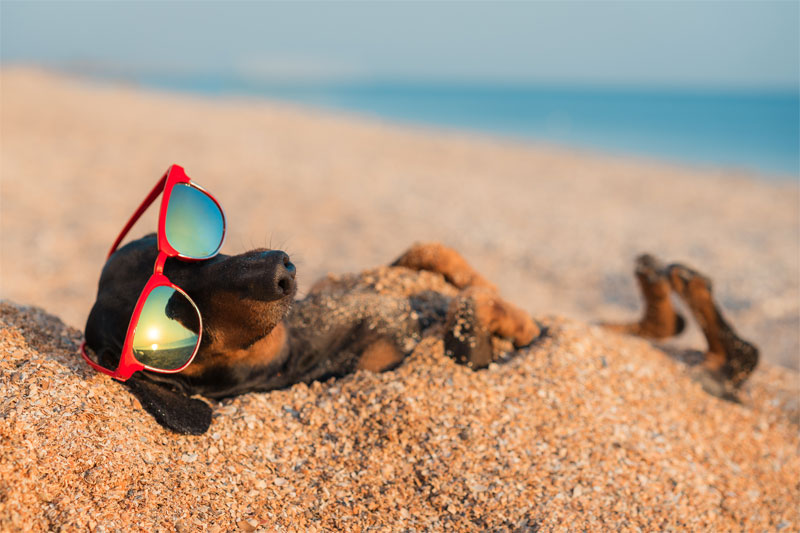 Treat Your Pet to a Wellness Plan at Olive Branch Pet Hospital
While you and your pet keep cool with fun snacks this summer, don't forget about the importance of regular wellness and preventative care for keeping your dogs and cats healthy for life.
At Olive Branch Pet Hospital, we offer a variety of wellness plans designed to fit kittens, puppies, dogs, and cats of all shapes and sizes. To learn more about how signing your pet up for a wellness plan could save you money (more money for summer fun), we welcome you to contact our office today.