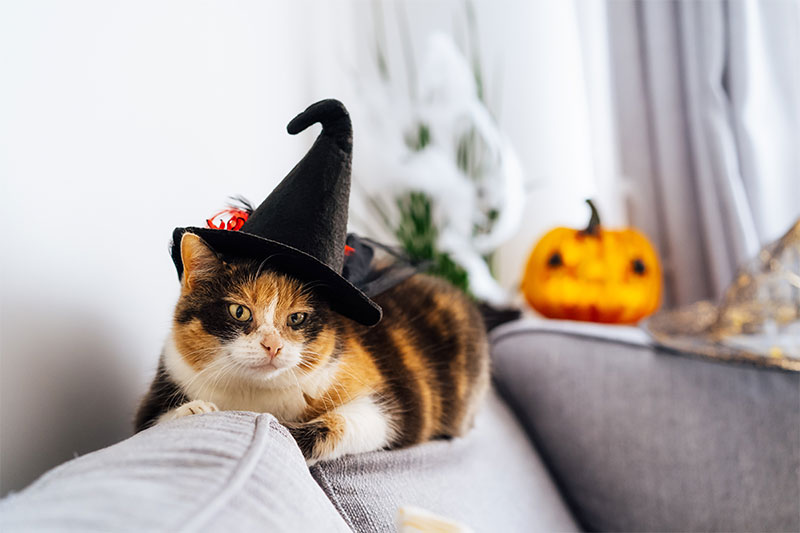 How to Keep Your Cat Safe This Halloween for National Cat Day
October 29th is National Cat Day. This year, we're using the opportunity to raise awareness about the dangers that Halloween can pose to cats and how you can keep your cat safe this Halloween.
5 Safety Tips for Cats on Halloween
With so many strangers coming and going from their houses, it's common for pets to become frightened and run away on Halloween. We strongly encourage all pet owners to microchip their pets to significantly increase the odds of being reunited with a lost or stolen pet.
2. Keep Your Cat in a Quiet Room
Whether you're having a Halloween party or simply answering the door to trick-or-treaters, your cat could become stressed and frightened by the extra commotion. Create a quiet, calm retreat in a closed room for your cat with everything they need.
Excess sugar is bad for cats, and many Halloween treats also contain substances that are toxic. For example, chocolate and xylitol (a sugar-free sweetener) are both poisonous for cats.
4. Use Cat-Friendly Decorations
Half the fun of Halloween is decorating your home and yard. If you have a cat, be sure to decorate it safely. Keep all electrical cords away from your pets. Be sure that any wires (that cats could get tangled up in) are secure. Avoid using decorations and Halloween products that are toxic for cats such as fake blood and neon glow sticks.
Not all pets enjoy playing dress up. You'll be able to tell if your pet seems uncomfortable or unhappy in their costume. The best Halloween costumes for cats are those that do not obstruct a cat's sight, hearing, or movement. Additionally, never leave your pet unattended while wearing a costume as they could become tangled, accidentally choke, or ingest a dangerous foreign object if they chew on any piece of it.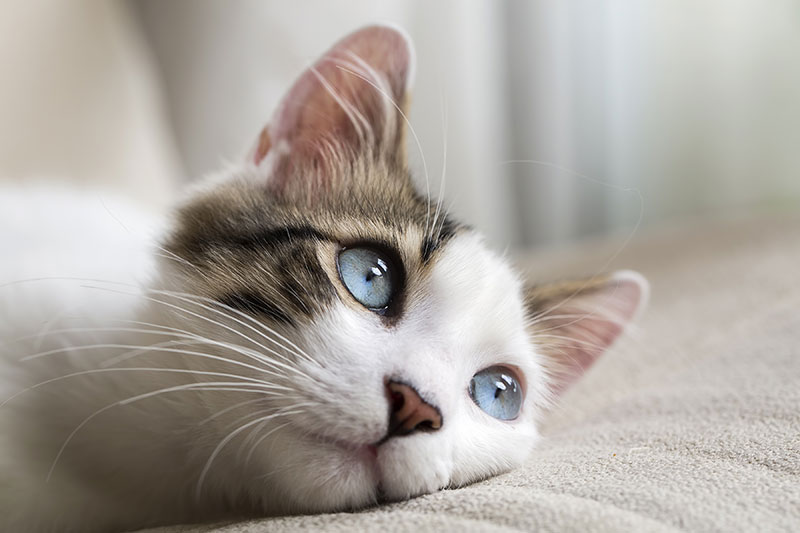 Cat Microchipping Appointments in Pensacola
Celebrate National Cat Day by
microchipping your pet
. If your cat does not yet have a microchip, then we strongly encourage you to schedule an appointment before Halloween. Our Pensacola veterinarian can talk with you about the quick and simple process and help you register your information with your cat's new permanent identification number.